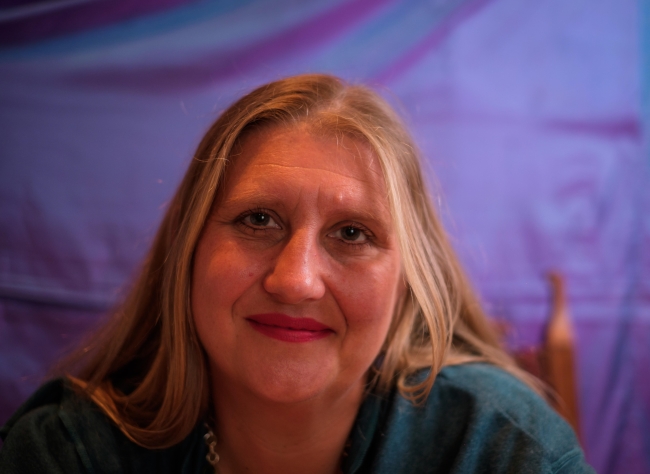 What is a Psychic Consultation?
A Psychic consultation is a spiritually derived, personal and focused look at what is going on for you in your life, with me, a genuine Clairvoyant. I use my Spirit guides and helpers who communicate information to me via words, mental imagery or feelings. I will then talk to you about this about this channelled information, imparting it to you as I receive it. Occasionally a loved one will 'come through'. This is called Mediumship, though I mostly focus on prediction work.  You will always have an authentic Clairvoyant Reading, which focuses on your life themes and Prediction, but sometimes you might also have an aspect of Mediumship within this reading too. We also look at the questions you have about your life and any issues you feel you need support to get clarity on and then we work with the Divine to find your solution.
What happens in a Psychic Consultation?
The first thing to tell you is that I will not tell you anything really  bad or awful, or predict anything that is going to frighten you! It's very important that you know this, and that you know that you will not be faced with doom and gloom. If you have had a hard time recently, then of course we expect that this experience will be reflected in your cards, as it is a part of what has happened for you, and part of your history, but you know about this bit already yourself. Do not worry that you will be told something that would make you afraid, this is not going to happen. You are in a warm and supportive environment, a safe place to be seen.
The process is as follows, so you know what to expect when you have a Consultation with me. If we are face to face I will comfortably seat you, and then after I have held your hand and and tuned into you I will tell you about what is initially presenting for you. I do this so that you can know that you are with an authentic Clairvoyant, and that I can do what I say I can do, that it is genuine.
After this part I will use my Tarot cards and we will pick cards which also form the basis of your reading. I will listen to my guides and I will then talk about what is around for you now and in the future, and tell you what other themes are going on for you. This is personal to you, and individual. You will have an opportunity to ask questions as we expand upon the issues raised for you. 
Tarot Readings
The deck I use is the Motherpeace deck (see their website Motherpeace.com) because they are friendly, multicultural and warm looking cards. During your consultation we will go through the cards, and expand upon the themes raised, and then you have an opportunity to ask me specific questions about any issues you want to explore. This is the same if you are connecting with me on Skype or the telephone too, although I then tune into you without touching you.
 Why do I need a Psychic Consultation?
We all go through life with our expectations and hopes about what we want out of life, our destiny and our path. Sometimes it can be hard to find or hold onto our vision for ourselves; we can get muddled, issues can crowd in on us. Often,  we need clarity with our direction; with our personal relationships with others, our careers, our finances, and our general health and life queries. Things can feel ridiculous as we navigate these issues around us; we are usually not sophisticates of life and want some support with it all!
We ask:
"Is s/he the one?"
"Is this the right job?"
"Am I going to travel?"
"When are things going to get better for me?"
"Should I stay or should I leave?"
"What is going on with my health?"
"What's going on with my finances?"
"When will I find love?"
"Which is the best direction for me to go in?"
"What would happen if I took this option or what would happen if I took that option?"
"What is going on with this relationship?"
"Does s/he love me?"
"What dynamics are going on in my work relationships with my boss and my colleagues?''
"When will things improve for me or what blocks this right now?"
"How can I best help myself?"
"Where am I going?"
"Is this person trustworthy?"
"What am I doing well?"
"How can I get what I want?"
"What is my life path and where am I on it?"
"What  is coming up for me in my career?"
At times we can feel confused when we are seeking help with our issues, and the authentic Psychic Consultation, that I offer is an invaluable support, as it can give you an overview of what is really going on in the situation and all the dynamics at play. A good Clairvoyant reading can help you see where you are in it all, show options available, and reveal things that were hidden to you, or give you information to help you make the best decisions you can for yourself and your life, and show you choices.
You can gain an understanding of the dynamics and motivations in personal situations between people, hidden patterns that are underneath our interactions and help and support to find your best outcome. Life can be tough at times, and events and circumstances, situations and relationships, problems and issues can all  make us feel really vulnerable and tender. We really need to feel supported and 'held' in a safe place emotionally at these times so we can find clarity on our issues. What is most important to me is that within your Psychic reading you feel that you are with someone who can provide that safety to you with any vulnerable feelings, as we find solutions to your questions about your life, in integrity. In this manner, the service that I offer becomes of therapeutic value to you, and provides a safe place to be seen for who you are.
Psychic Consultations  are such a helpful insight into events around us helping us make the decisions we need to for our individual solutions as to what feels right for us and enables us to keep on keeping on! A good clairvoyant reading will help you see yourself and your situation with clarity, people often say that what was revealed was what they had deeply felt themselves 'but weren't quite aware of in words'.
Whatever your question , you can be sure that you will be seen by a Genuine clairvoyant who makes this process a safe, authentic and comfortable one, for you to get answers you need to the questions you have about your life. Come in and let me help you find your solution.
How can I see you ?
You can see me Face to Face at my home, or Yours, if you are having a Psychic Party. The wonders of technology mean that I now Read for people all over the world, so these Readings are done either via Skype, Messenger, FaceTime or over the telephone too. Not being Geographically close to me is no impediment to you having the Reading you need. You can telephone or email me to book your appointment, and we agree a time and date that suits us.
For the Skype/ Messenger Readings, You would need to send me either a Skype/ Messenger (etc) request following our initial contact- details of these are on the contact page and depending on the one we choose, ie, you'd give your number for  FaceTime, and we then book a mutually agreeable time and date, and I will contact you at this agreed time. It is generally better to do the request prior to the Appointment, so that your Reading time isn't taken up by Logistics of connection. These Readings are always purchased prior to the Reading itself, ahead of the agreed time.
All readings are purchased ahead of time via the website or by bank transfer. There is a 24 hour cancellation policy (see terms and conditions).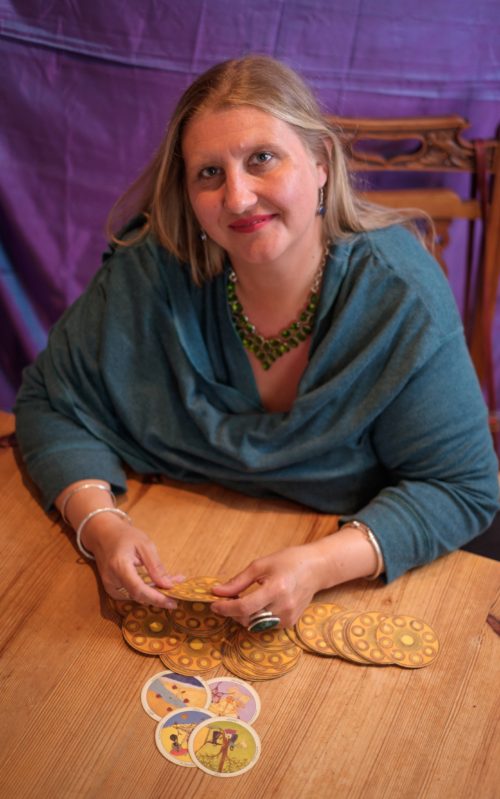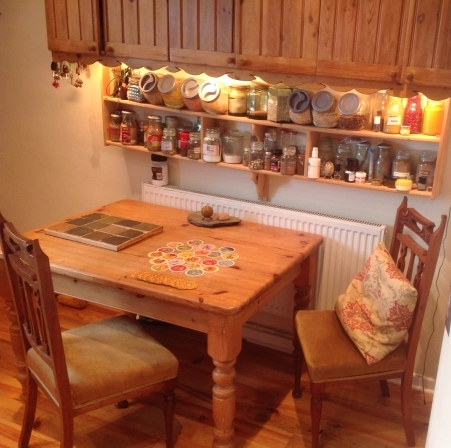 This is where we will do our reading!
 Time Limits
The time limits for readings are set because Psychic Readings can, at times,  bring up emotions when we are looking deeply at issues that are important to us. Having a Psychic Consultation with me is an experience of integrity and depth, and studies have shown that after an hour and a half people are not able to process much more emotional or intellectual information and they switch off. It is very important not to be overwhelmed, and for this to be a helpful process to you, so readings are timed to meet your needs for emotional upholding as well as information!
Please be on time for your reading. This is really important , so that you get the most out of your time for yourself. There will be other people booked in after your appointment time, so unfortunately I will not be able to go over your time slot, as this impacts on the person after you, and I do want you to have
all
of your time available to you.  It is your responsibility to make sure you are here at the right time and date, so always double check the details of your appointment, if in doubt, call me a couple of days before to check!
Make sure you've left enough travel time for Face to Face meetings; you can find my address on Google Maps so you know where I am geographically, you can park near me too quite easily.
If we are meeting over Skype, Messenger or FaceTime ensure that ahead of time you have sent me a Messenger request to Lucy Guy, a Skype request to Lucy.guy1 or given me your number for FaceTime sessions. If we have all the logistics of how we are going to connect, and your payment sorted out ahead of time, it means that none of your reading time has to be used on this, we can just get straight on with the reading.
Psychic Parties and Individual Readings.
The Clairvoyant readings I offer are always done as a 1-1, and are personal to you, so even if you have a Psychic party with friends, you are all seen individually. For single Consultations  you will be seen either face to face at my home or other venue agreed by us, or via Telephone, or Skype at a mutually agreed time. Each individual session is either 35 or 60 minute duration. There is also the option for an Astrology/Tarot combination reading which is 90 minutes in duration. Depending on which you feel best suits your needs , we discuss which feels the appropriate option for your requirements on booking.
The Psychic party option is incredibly popular and fits in with many different occasions, Birthdays, Hen Nights, weekends away etc.There needs to be 6 or more people to book this option, if you are the Host, you go Free, and the other 6 or however many others pay for their half hour Readings.
A small non refundable deposit via PayPal or Bank Transfer is required to secure this option date wise, and this deposit ( usually £20) of course comes off the total paid.  I will visit you at your house or Location of your choice and all Readings will be done there.
All Readings are recorded and emailed free of charge, this is a part of the service.
Payment
 All readings are booked and paid ahead of appointment time either on this website or if you prefer, Bank Transfer. There is a 24 hour cancellation policy.See the 'Buy now' tab'  and the Add to Cart tabs here on the website and click these if you want to pay via PayPal.
Face to Face Readings can be bought prior to the appointment either by PayPal, or Bank Transfer. Cancellations of less than 24 hours notice will be chargeable. See terms and conditions.
Skype or Messenger etc Reading options are always paid via PayPal or Bank Transfer prior to the appointment.
Equally, Gift Vouchers for Readings can be bought for others via PayPal or Bank Transfer. In this instance , you contact me via Email to tell me for whom you wish to Gift the Reading  and provide their name, and giving them my contact details, so they can arrange their Gift appointment with me. This is a hugely popular and very much appreciated gift!